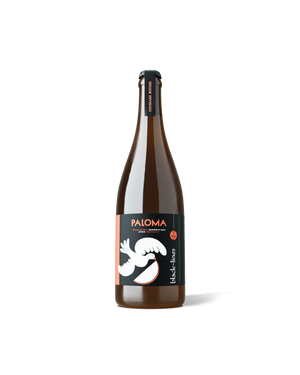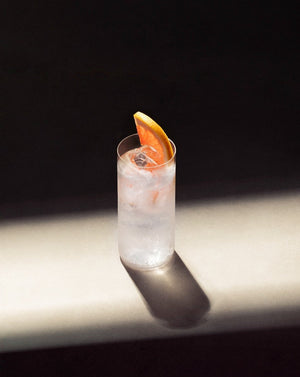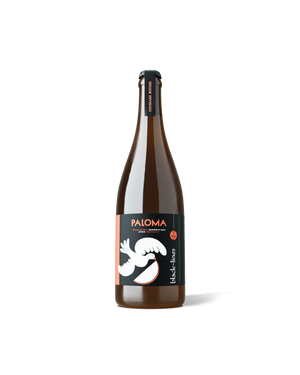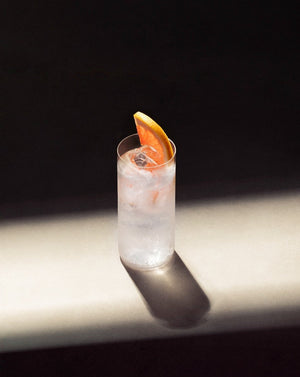 Paloma
Margarita's better looking sister. Blush pink, with a rich pop of colour and delicate nose from the grapefruit, the Paloma is lightly carbonated for a crisp finish.
Los Arcos

Grapefruit Soda

Citrus
Maldon Salt
9% ABV
Each bottle is 750ML, containing 5 serves at 150ML.
Tax included. Free shipping with orders over £40.
Meet the Illustrator
Waldemar Stepien
Print lover. Trash collector. Passionate about image making and minimalism, Waldemar is a Glasgow-based illustrator with a unique and cultured visual identity. In his work he combines handmade and digital methods, often searching for ambiguity and juxtaposition. Through his art, he enjoys promoting intelligent dialogue with the viewer and his work does well to carry across the good sense of humour that has made him a pleasure to work with.
See their work
History
History
Despite being relatively unknown elsewhere, the Paloma, meaning 'dove' in Spanish, is the most popular and well-loved cocktail in Mexico ahead of the Margarita. The drink's past is obscure — no one knows for sure who invented the Paloma. Some drinks writers credit the legendary Don Javier Delgado Corona, owner of the loved La Capilla bar in Jalisco.
Dietary
Dietary
The Black Lines Paloma contains no allergens. It is Gluten Free, Dairy Free and suitable for Vegans.
How to Serve
How to Serve
Get the bottle in the fridge before serving. The colder the better
Fill up a high ball glass with ice
Pour 150ml of liquid on to the iced glass.
Simply garnish with a pink grapefruit slice.
Shipping
Shipping.
London - HIVED Zero Emission Next Day or 2-Day for orders placed pre-12pm Mon-Fri
UK Mainland (excl. Highlands & NI) - DPD Next Working Day for orders placed pre-12pm Mon-Fri